By Lambert Strether of Corrente.
THE CHALLENGE: A generous donor has offered to help bring this fundraiser home by producing a very, very welcome $5,000 check. Now, 🌡️ we are at 289 donors. 289 donors / goal of 375 = 77.07%. To get to 100%, we would need…. Well, typically — if you want to skip the arithmetic, you can go directly to the Tip Jar — NC does a challenge using a dollar amount. But Water Cooler counts donors (because donors count!). So our current average donation is [breaks out calculator] $64.27, although you could always err toward the high end! To match $5,000 challenge, we would therefore need $5,000 / $64.27 = ~77. The current 289 + 77 = 366, which jibes rather nicely with what I really rather set as a stretch goal of 375!
Please give generously to bring this year's Water Cooler fundraiser to a successful conclusion. If you can give a little, give a little. If you can give a lot, give a lot. If you can give a whole lot, consider that you could be giving a hand to those who can only give a little, or who cannot give at all.
Now let's get to the good stuff. Here is a miserably inadequate gallery of the plants that you have sent in. I'm only going to do half a dozen or so, out of the 5 * 52 = 260 that you contribute every year. And since we all like sortition so much, that is the principle I will use to select them! So starting from the present day and working more less into the past:
RM writes: "Tree trimming in the Fall."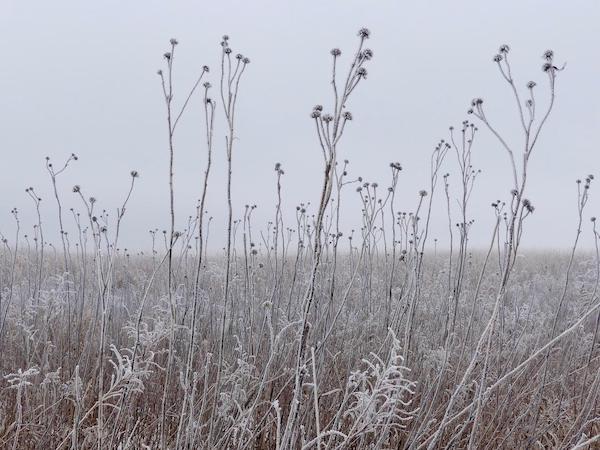 TF writes: "Minnesota field. I like it!"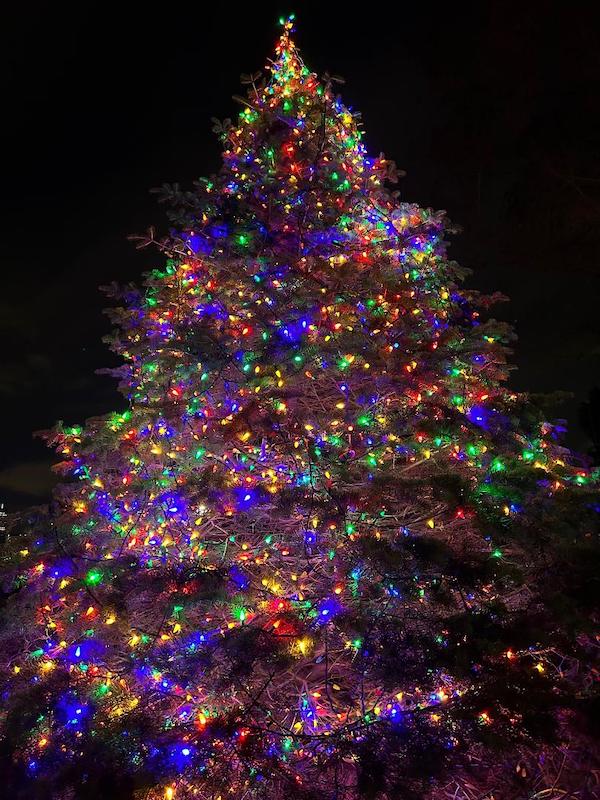 AM writes: "The lighted 'Christmas' tree in Nelson Rockefeller Park, Battery Park City. Pretty even though the lights are not very evenly distributed."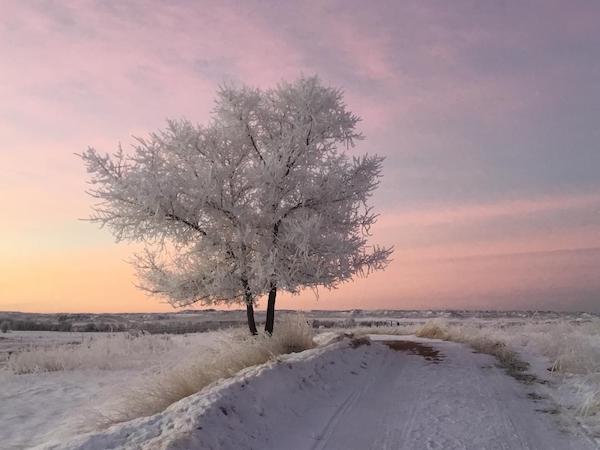 RM writes: "Ice fog last night at 8 above this morning." We have seen this tree before, but this is lovely shot. I often return to the same site over and over again.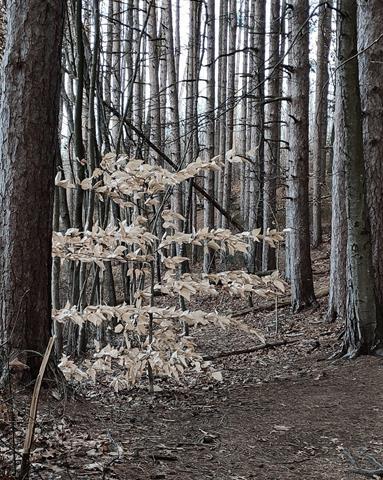 Tom writes: "On our walk with the dogs today at Middlesex Fells Reservation in Massachusetts we found this one tree that, remarkably, sill has leaves on it. It's late December and after the heavy wind and rain last week so it's quite a surprise to find any leaves on trees. So this really stood out and looked ghostly. Whatever commenter can tell me about it would be welcome."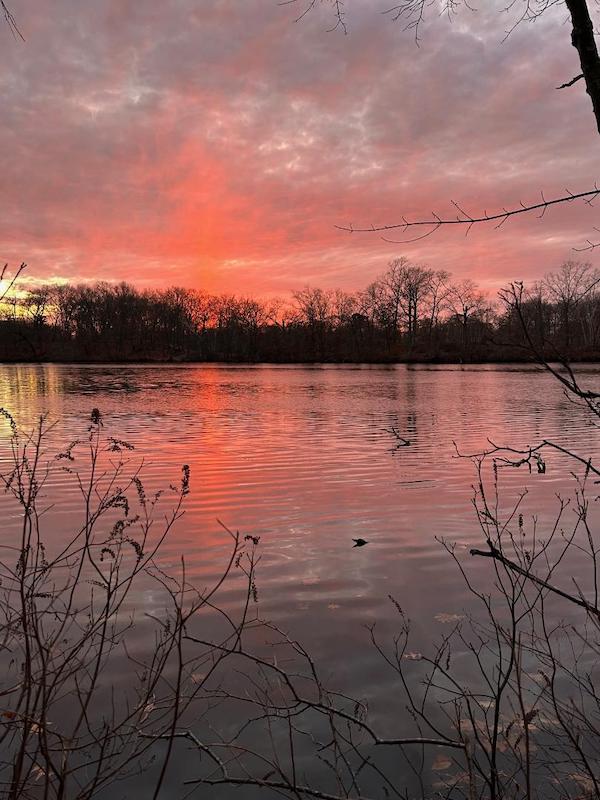 AM writes: "Bare branches on the bushes and trees in Roger Williams Park on December 2nd. I am a sucker for sunsets, I confess."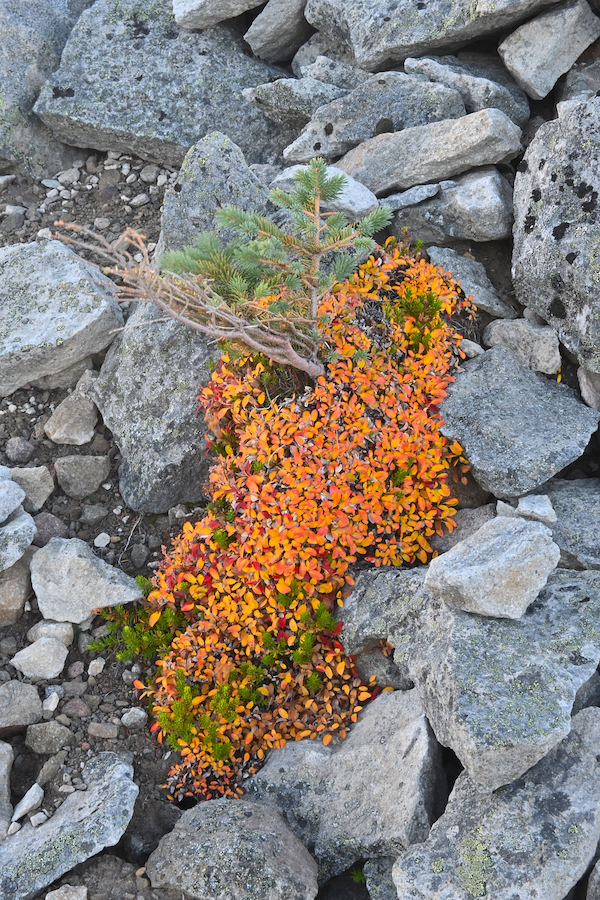 Angie Neer writes: "Another example of hardy plants staking their territory on a rocky slope at 7000 feet elevation."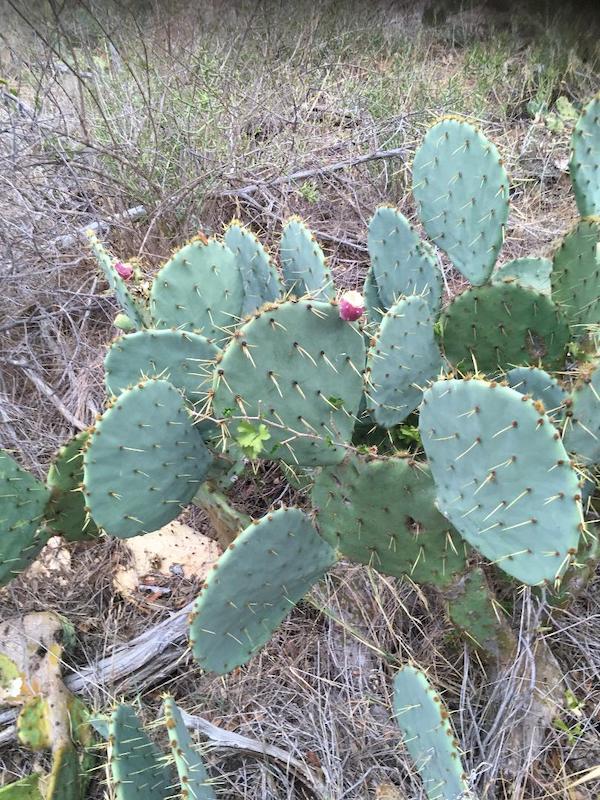 HH writes: "From Canyon of the Eagles, in the Texas Hill Country about 60 miles northwest of Austin, the iconic cactus called prickly pear or nopal (Opuntia)."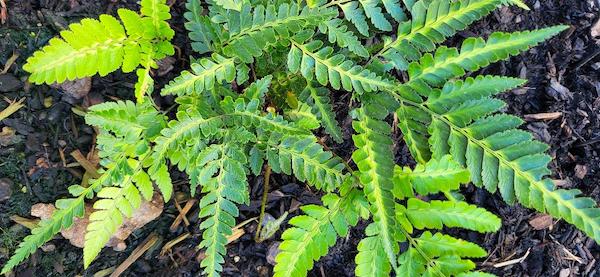 Copeland writes: "Arachnoides simplicior 'Variegata', the East Indian Holly Fern."
* * *
There are many more beautiful images, and if yours is not here, don't feel bad. Picking the plant is one of the highlights of my day, and I thank the wonderful NC commentariat who send them in. In fact, I need more! Which reminds me: The Tip Jar is here!
Here is the screen that will appear, which I have helpfully annotated.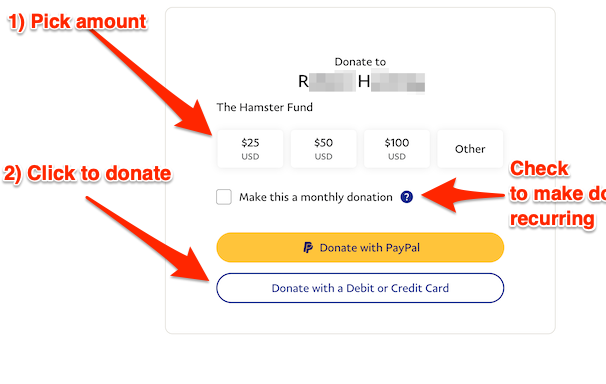 If you hate PayPal, you can email me at lambert [UNDERSCORE] strether [DOT] corrente [AT] yahoo [DOT] com, and I will give you directions on how to send a check. Thank you!