The Thinking Man's Guide to Hitting a Moose Outside
The White House says the U.S. is strong enough to avoid a recession but Jeff Bezos and Elon Musk think it's already too late Fortune
A political backlash against monetary policy is looming FT. The deck: "Defenders of independent central banks must think about their democratic legitimacy."
Op-Ed: The grocery chain wars prove that the modern supermarket model isn't sustainable LA Times
Climate
Exceeding 1.5°C global warming could trigger multiple climate tipping points Science. From September, still germane. Handy map:

Emergent phases of ecological diversity and dynamics mapped in microcosms Science. "Using bacterial microcosms, we performed a direct test of theory predicting that simple community-level features dictate emergent behaviors of communities. As either the number of species or the strength of interactions increases, we show that microbial ecosystems transition between three distinct dynamical phases, from a stable equilibrium in which all species coexist to partial coexistence to emergence of persistent fluctuations in species abundances, in the order predicted by theory. Under fixed conditions, high biodiversity and fluctuations reinforce each other. Our results demonstrate predictable emergent patterns of diversity and dynamics in ecological communities." Hmm.

Wait, why are there so few dead bugs on my windshield these days? WaPo. Late to the game…

Silent Forests: Post-Pandemic Wildlife Consumption Threatens Human and Forest Health Globe_

NYC Still Vulnerable to Hurricanes 10 Years After Sandy Bloomberg

You never miss your water….

The #Mississippi River at record low levels in many areas. Here near #Tiptonville, TN people are walking and vehicles have been driving on dry river bed that would be totally under water in normal conditions. #MOwx #TNwx #ARwx #MSwx pic.twitter.com/u4UKW7jXf4

— Charles Peek (@CharlesPeekWX) October 19, 2022
#COVID19
A booster is your best shot now Eric Topol, Ground Truths. "At the rate BQ.1.1 is spreading, it will reach dominance (>50%) in the next month."

What goes around (NL):

Ok I'll weigh in. The question for me isn't whether it's okay to express schadenfreude wrt Walensky. It's how can we pressure her, as executor of a family trust whose $ comes from her father's role in Titan Corporation, to pay reparations to Titan's torture victims in Abu Ghraib

— Justin Feldman (@jfeldman_epi) October 23, 2022

More on Walensky's father, Edward Bersoff, here, here, here, and hagiography here ("The first seeds for the new venture came from the Navy intelligence community, where he had become firmly enmeshed"). Oh gawd, Walensky's father was a spook. However, a cursory search turns up nothing on a family trust. Readers?
China?
Chinese Markets Tumble as Xi's Tightening Grip Alarms Investors Bloomberg and Hong Kong Stocks Dive After China Party Meeting WSJ but Chinese Stock Traders Told Not to Disrupt Market Around Communist Party Meeting WSJ. Market Mister was told not to sell for three weeks. Then Market Mister sold three weeks of selling in a day. Prices dropped. Oh, the humanity!

China's chip imports shrank 13 per cent from January to September as US ratchets up pressure in tech war South China Morning Post

TSMC: the Taiwanese chipmaker caught up in the tech cold war FT

Hidden Harbors: China's State-backed Shipping Industry CSIS

George Yeo, Singapore Cabinet member for 21 years (!):

2) those "who feel that China should be moved down a peg or two because it's getting too arrogant"
3) and then "there are others who feel that 'if we do nothing they're going to overtake us and we can't allow that to happen'"

— Arnaud Bertrand (@RnaudBertrand) October 23, 2022
Myanmar
Myanmar Is the Leading Edge of Digital Authoritarianism in Southeast Asia The Diplomat
Dear Old Blighty
Sunak will be terrible, and unless Labour changes tack he could win despite that Richard Murphy, Tax Research UK
European Disunion
Eurozone business activity slides faster than feared FT

Marco Pogo: Beer Party founder raises a glass to coming third in Austria's presidential election Euronews
New Not-So-Cold War
Weapons Shortages Could Mean Hard Calls for Ukraine's Allies AP

Ukraine War Day #241: Ukraine To Implement NATO Logistics Software Awful Avalanche

Regierung streicht mehrere Rüstungsprojekte im Sondervermögen für die Bundesweh Handelsblatt. I cannot get this to translate, but here is the gist from the not-specially-reliable Visegrád 24:

BREAKING:

Germany will significantly cut down the expansion of the army due to "high inflation and the expensive dollar"

Several projects will be cancelled or downsized, including:

Puma IFVs
Self-propelled howitzers
Corvettes
Frigates
Eurofighters
potentially F-35s (downsized) pic.twitter.com/2kszM6Kgau

— Visegrád 24 (@visegrad24) October 22, 2022

Lawmakers seek emergency powers for Pentagon's Ukraine war contracting Defense News. "If the language becomes law, the Department of Defense would be allowed to make non-competitive awards to arms manufacturers for Ukraine-related contracts, an idea spearheaded in legislation from Sen. Jeanne Shaheen, D-N.H." Stoller: "Solid work everyone."

* * *

Ukraine Latest: Russia Presses Warning of 'Dirty Bomb' by Kyiv Bloomberg

* * *

Who Blew Up the Nord Stream Pipelines? "Russia, Russia, Russia!" (excerpt) Matt Taibbi, TK News. From the closing paragraphs:

Trade routes, access to energy, and spheres of influence are the stuff that inspires world wars, and the fight over who would get to be the main supplier of European energy is a powerful casus belli. The United States has every right to lobby against the completion of a Russian-German pipeline. To an extent, it even makes some sense that our government would try to dissemble about who'd benefit from sabotage of the pipeline, after the fact.

However, national press going along with the transparent deception is a lot less forgivable. We're headed toward a major war and not telling the population the reasons for it. New York Times writer David Sanger for instance knows better than to look into a CNN camera and say, hoping to be taken seriously, that it's "hard to imagine others with a significant motive." That such an experienced reporter would pretend he didn't live through ten years of American politicians screeching demands to stop the pipeline tells you the extent to which government and media have merged. There's no discernible difference now between the Sangers and Chuck Todds of the world and the craggy-faced retired CIA flacks the networks bring on as guests. The media performance on this one was and is as bad as it gets.

"As bad as it gets"? Let's wait and see.

* * *

Where US and Ukrainian Aims Collide Patrick Buchanan, The American Conservative

Despite sanctions, Russian fuel is still selling — here's who's buying Vox. Fortune passes everywhere.
Bolsonaro's Secret Budget: "The World's Biggest Corruption Scheme" BrasilWire
The Caribbean
The last thing Haiti needs is a foreign military intervention Responsible Statecraft
2022
Biden is 'worried' about Ukraine aid if Republicans win Congress Reuters. Pesky Republicans keep giving me reasons to vote for them.

How to Help People Vote in the 2022 Midterm Elections Pro Publica
Our Famously Free Press
Behind TikTok's boom: A legion of traumatised, $10-a-day content moderators Bureau of Investigative Journalism

Do people learn about politics on social media? A meta-analysis of 76 studies Journal of Communication. From the Abstract: " A preregistered meta-analysis of 76 studies (N = 442,136) reveals no evidence of any political learning on social media in observational studies, and statistically significant but substantively small increases in knowledge in experiments. These small-to-nonexistent knowledge g]ains are observed across social media platforms, types of knowledge, countries, and periods. Our findings suggest that the contribution of social media toward a more politically informed citizenry is minimal."

As Russia wages disinfo war, Ukraine's cyber chief calls for global anti-fake news fight The Register. I'll bet they do.
The Bezzle
Denis Beau: Between mounting risks and financial innovation – the fintech ecosystem at a crossroads Bank of International Settlements
Boeing
Pontifications: Two sentences described Boeing's last two years Leeham News and Analysis
Everybody Talks About Made in America. But It Isn't That Simple. WSJ
Supply Chain
Southern California's Notorious Container Ship Backup Ends Hellenic Shipping News
Sports Desk
Watch: The Virat Kohli straight six off Haris Rauf that shattered Babar Azam's hopes and left everyone mesmerised Hindustan Times
Zeitgeist Watch
I pay for things by swiping my hand after having bank card implant put under my skin The Sun
Black Injustice Tipping Point
Soul City: A Black dream killed just as it was coming true Scalawag
Imperial Collapse Watch
Multipolarity:

It's wrong (insulting) to assume that African nations are incapable of making good decisions for themselves. Would it be alarming example of US leverage if they voted against Russia?

— Chen Weihua (陈卫华) (@chenweihua) October 23, 2022
Guillotine Watch
Luxury: No signs of recession for the global rich The Week (Re Silc). Friends, there's good news tonight!
Class Warfare
How Starbucks baristas spurred a new US labor movement The Hill

SSA union seeks $16.5B in emergency funding to rebuild depleted workforce Federal News Network
Pregnancy Is a War; Birth Is a Cease-Fire The Atlantic
Antidote du jour (via):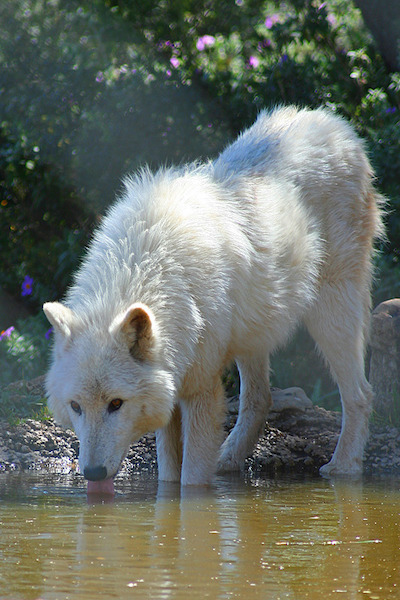 See yesterday's Links and Antidote du Jour here.